Ways Scaling and Root Planing Therapy Can Treat Your Periodontitis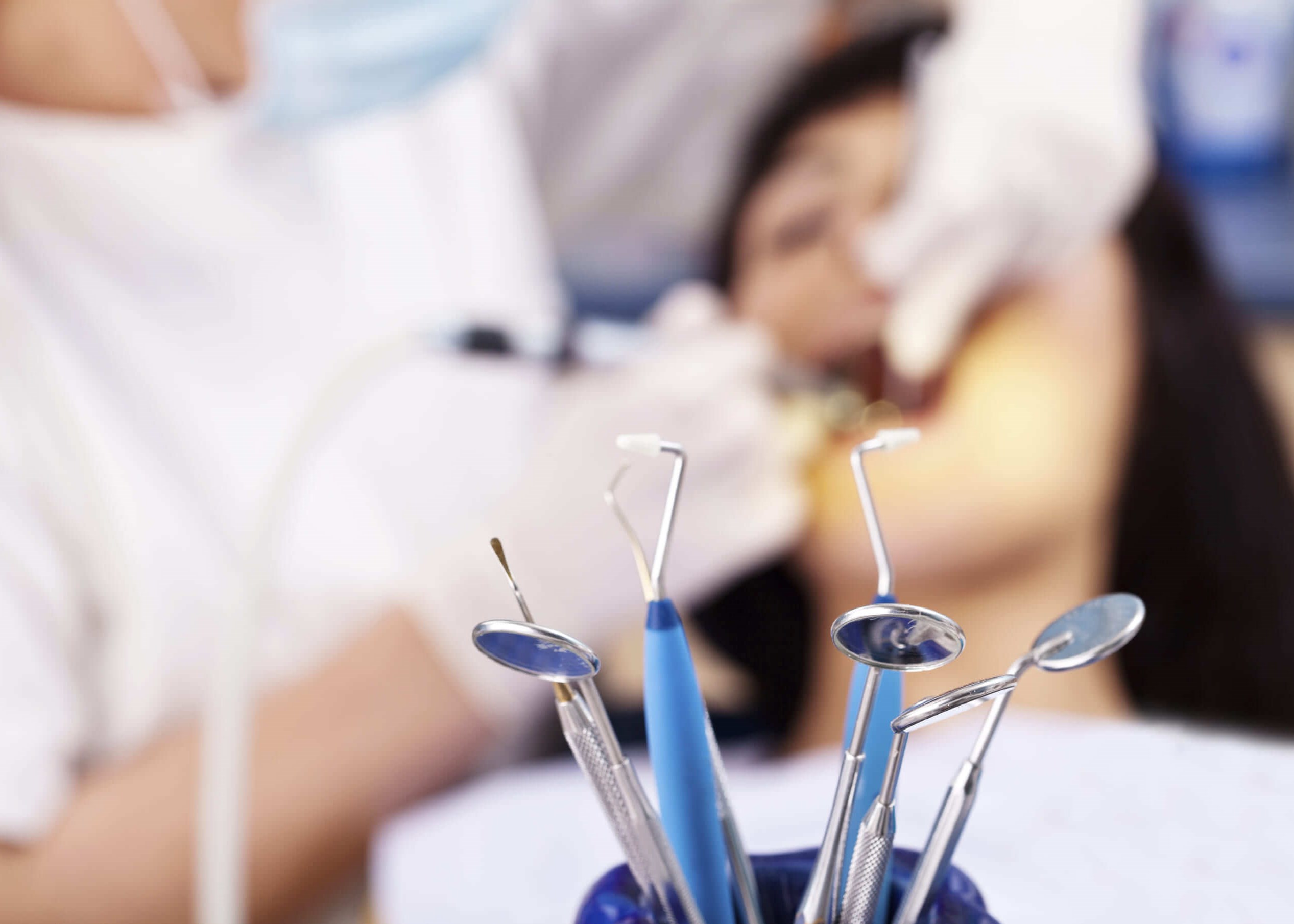 Countless Rosenberg, TX people are committed to keeping their teeth aesthetically appealing; however, maintaining periodontal health is just as essential to their smile. The soft tissues, in addition to the jawbone structure, are a central part of your dental wellness and serve to hold the teeth in their place. If you don't receive regular attention and care, the buildup of dental plaque and harmful bacteria may contribute to a condition known as periodontitis, commonly called gum disease.
At Made Ya Smile Rosenberg, TX, our talented dental experts are proud to provide nonsurgical scaling and root planing (SRP) treatment to Rosenberg, TX patients to stop the progression of this dental condition. Read on to see if you could be an excellent candidate for scaling and root planing treatment, learn the symptoms of periodontal disease, and understand the ways this periodontal treatment could help preserve your oral wellness and the beauty of your smile.
COULD SCALING AND ROOT PLANING TREATMENT BE RIGHT FOR YOUR ORAL HEALTH?
Scaling and root planing is commonly performed for Rosenberg, TX individuals who are affected by periodontitis. As the second stage of periodontal disease, periodontitis is identified by the degradation of the gum tissues and jawbone structures that surround your teeth. Several circumstances can place patients at an elevated risk for periodontitis, including your genes, using tobacco, inconsistent dental and gum hygiene, and certain medical disorders. The latest research is investigating the possible link between gum problems and systemic health issues, such as stroke and heart disease, diabetes, and pregnancy complications, among further medical ailments.
At your routine oral health visits, your dentist will check the condition of your gum tissues and measure the depths of your gum pockets. If these pockets are over three millimeters deep and you have jawbone loss, a scaling and root planing procedure will likely be suggested.
WHAT ARE SOME OF THE MOST PREVALENT SIGNS OF PERIODONTITIS?
Tender, red, or swollen gums
Gums that bleed easily
Chronic bad breath that does not go away
Teeth that are sensitive
Teeth that feel loose
Gingival recession (gum recession)
Periodontal pockets that are greater than three millimeters
Bone loss in the jaw
HOW IS SCALING AND ROOT PLANING THERAPY CARRIED OUT?
SRP treatment is the process to eradicate plaque, tartar, and bacteria from beneath the gumline and plane the root surfaces to create a healthier environment. This noninvasive procedure is often offered in one or more visits by a experienced dental hygienist at Made Ya Smile Rosenberg, TX. Even though the treatment areas will be anesthetized, sedation may be provided to make you feel even more at ease. Your dental hygienist will use specialized ultrasonic and handheld instruments to address each tooth affected by periodontal disease.
MAINTAIN HEALTHY GUMS AFTER SCALING AND ROOT PLANING
When your gum treatment is complete, it is critical to protect your oral health by scheduling periodontal maintenance visits at Made Ya Smile Rosenberg, TX. Periodontal maintenance cleanings with our Rosenberg, TX staff can help you better control your periodontal condition and the growth of bacteria, and help avoid recurring bouts of periodontitis. These visits consist of thorough cleanings above and beneath the gums, routine examinations and x-rays (as needed), and thorough assessments of your gum health. Carried out every quarter of a year, periodontal maintenance cleanings are performed in place of twice-yearly prophylaxes because these are typically not adequate enough to preserve healthy gum tissues in the wake of a gum disease condition.
FIGHT PERIODONTITIS WITH PROFESSIONAL PERIODONTAL CARE
Gum disease is a progressive condition that needs professional care to be controlled and treated. If you are experiencing signs of periodontal (gum) disease, then book a visit with your dentist at Made Ya Smile Rosenberg, TX to find out if SRP procedures can improve your oral health. Get in touch with our office in Rosenberg, TX to arrange a consultation so our team can develop a personalized oral health plan to address your needs and goals. Take the first step toward a healthier smile today!