The Importance of What You Eat and Your Dental Wellness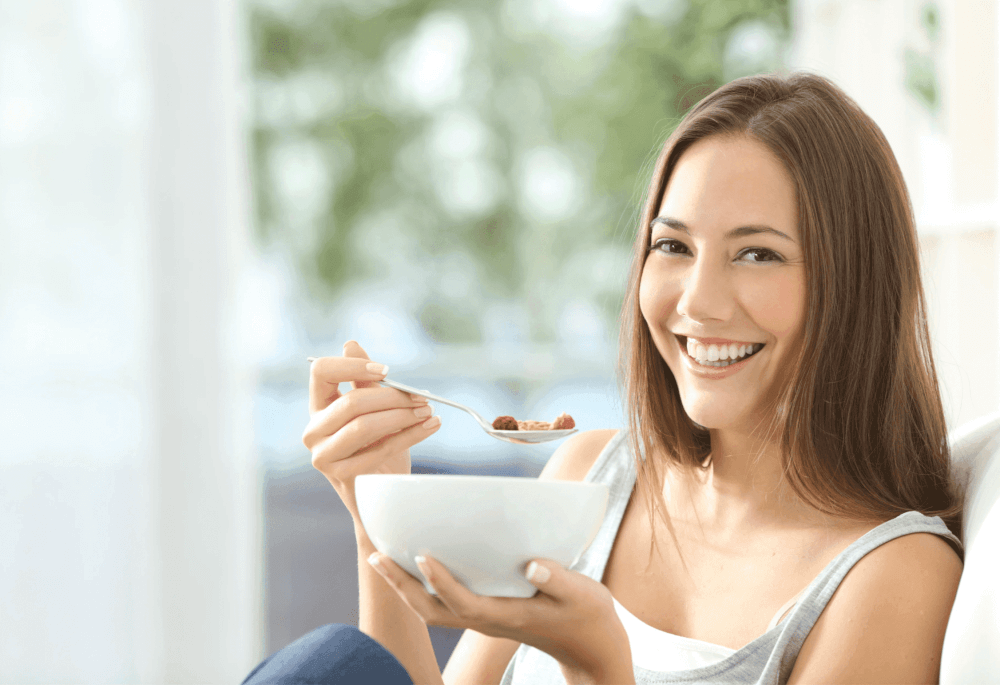 Most people know that a balanced diet is important for total wellness. But did you realize that it's necessary for your dental health too? Poor nutrition can lead to several complications for your teeth and gum tissues. If you would like to maintain a radiant smile for a long time to come, Made Ya Smile Rosenberg, TX can present you with clinical information about food and its connection to dental health so you can avoid future complications, like periodontal disease or missing teeth. You may have heard that eating a large amount of sugary foods will make the teeth wear away or fall out. Still, there are several other things individuals should eat carefully. To hear more information or to book your next thorough exam, get in touch with our practice in Rosenberg, TX today.
What are the most detrimental foods for healthy teeth?
Our skilled dentists and hygienists at Made Ya Smile Rosenberg, TX are here to share information. This way, you can make the proper decisions for your dental health. As shown by recognized studies, the worst kinds of food and drinks for your oral health include:
Sugary foods
Sodas
Citrus (including lemons, limes, oranges, and grapefruits)
Starchy foods and vegetables (like corn, beans, and potatoes)
However, you don't need to steer clear of these completely; instead, we suggest consuming foods and drinks from this list sparsely and replacing them with better alternatives when it's possible.
What are the most beneficial foods for healthy teeth?
In an effort to select foods that encourage proper dental health, we advise beginning with a variety of meals from other food groups, including veggies, fruits, animal products, grains, and different types of meats. Every one of these food groups provide minerals and nutrients that work to help the body and generate healthy teeth. If you're unsure about how to keep up with a healthy diet, reach out to your primary care physician or a skilled dietician in Rosenberg, TX. They might craft a diet plan that exceeds your personal needs.
Eating fruits and veggies stimulates saliva that clears away bacteria and leftover food. Made Ya Smile Rosenberg, TX advises patients to begin with dark leafy greens, including kale and spinach. They contain vitamin C and calcium that serve to battle periodontal disease and safeguard the teeth.
Make an effort to drink a lot of water
An additional approach to enhance your dental wellness is to think about the things you drink. Water rinses out the oral cavity, minimizing acid and plaque between the teeth. Water also dilutes any acid that could erode your enamel. Along with daily brushing and flossing, fluoridated water could also help healthy teeth be more resistant to bacteria that lead to tooth decay. In the event that you're thinking about learning how to add fluoride applications into your oral health regimen, call our Rosenberg, TX staff. Our team suggests having fluoride applications two times a year, typically following a thorough cleaning and exam.
Find out more facts regarding food and oral health
Every meal you eat impacts your enamel, which is why it's essential to visit your dentist twice each year. Qualified dentists are the only professionals who possess the expertise to care for your oral health needs. At Made Ya Smile Rosenberg, TX, our team works hard to educate individuals and give them efficient solutions in an inviting environment. We also provide numerous dental therapies to address multiple issues. To find out more about the relationship between the things you eat and dental health, get in touch with our team and schedule an appointment in Rosenberg, TX.