What Are the Best Ways to Reduce the Risk of Tooth Decay In Kids?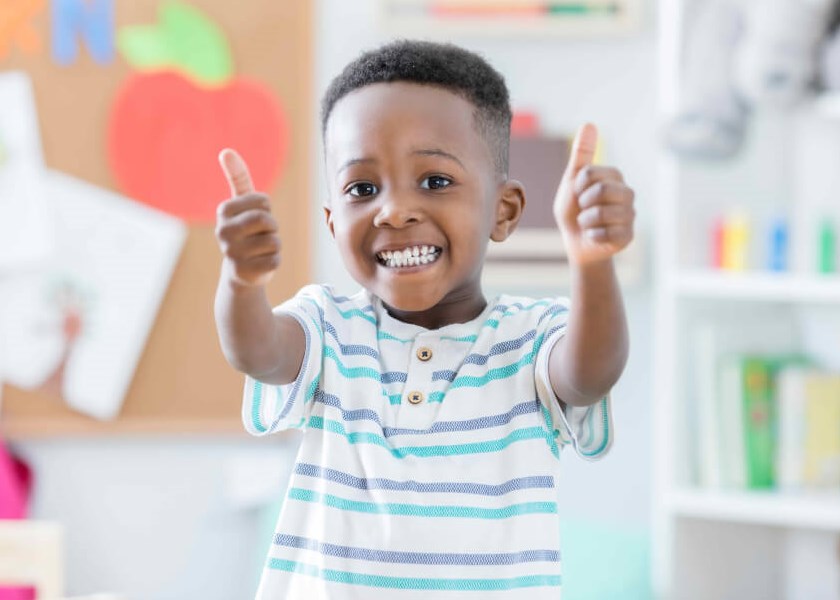 Cavities, also known as tooth decay or caries, are a common health issue among children. However, good oral care can serve to diminish the incidence of this condition in people throughout all stages of life. Reserving routine dental exams with a kid's dental provider is a vital step in identifying oral health issues, including dental caries and the prevention of cavities, and is paramount to making sure your loves ones' teeth remain healthy and bright.
At Made Ya Smile Rosenberg, TX, we offer the tools and tips needed to help your family have healthy and white teeth for life. Our Rosenberg, TX dental team members are also excited to offer the following details regarding dental caries and ways to minimize the risk of this dental problem in children. Childhood is an optimal time in life to teach them the importance of ideal oral hygiene practices.
WHAT IF YOUR CHILD HAS A DENTAL CAVITY?
A dental cavity is a concavity in the tooth enamel that can grow as an area in the outer layer becomes eroded. Dental cavities could occur when oral bacteria, plaque, and fragments of food remain behind following a snack or meal, particularly after eating starches and sugars in products, like milk products, colas, cookies, candy, fruit juices, and cake and bread. When the acid from these bacteria collects on a tooth, it can damage the enamel and cause tooth decay. Without prompt treatment, a cavity may become bigger and deeper, and can ultimately cause pain. This makes it essential to have a cavity treated as soon as possible by the qualified dentists at Made Ya Smile Rosenberg, TX.
HOW TO REDUCE THE RISK OF DENTAL CAVITIES IN KIDS
Oral hygiene practices should begin prior to when your daughter's or son's first baby tooth even erupts. The American Academy of Pediatric Dentistry (AAPD) recommends that kids take their first trip to the dentist before turning a year old. During each of your little one's visits, our Rosenberg, TX dental experts can discuss the proper techniques for brushing and flossing their teeth and screen for any potential issues. Our dentists will also go over any concerns you may have surrounding the chances of cavities and offer tips on helping to keep your children's teeth as healthy as possible. However, it's important to keep in mind that several of the best ways to prevent cavities in younger patients start at home.
Showing children how to brush every morning and night using a soft-bristled toothbrush, and to floss their teeth daily, is very important. Parents will need to co-floss and brush until their kids can effectively manage to do it on their own.
Consistently using fluoride hardens teeth and makes it more difficult for acids to attack. Even through numerous municipalities have fluoridated water supplies, it's important to still have your child brush with fluoridated toothpaste on a daily basis or ask our experts if supplemental fluoride sources are a good idea.
Avoid or limit beverages and foods that may cause cavities and damage your children's tooth enamel, such as sugary snacks, hard and sticky candy, and juice, sports, and soda drinks. When they do happen to have these drinks and foods, your kids should rinse or brush their teeth immediately.
Booking regular cleaning and check-up visits as recommended by our team at Made Ya Smile Rosenberg, TX provides the opportunity for us to diagnose cavities and other conditions as early as possible and help maintain your little one's dental health.
WHAT SHOULD I DO IF MY CHILD HAS A CAVITY?
It's very important to call our dental office if your child complains of tooth discomfort or sensitivity, both of which can be common symptoms of tooth decay in patients that could require further attention. In other instances, an individual isn't aware that a cavity is present until it is discovered by a dentist. Once a cavity is discovered, our team will thoroughly assess the area and may take a dental x-ray to learn more. Our dentists may then be able to address the cavity by eliminating the damaged section of the enamel and fortifying it with a restorative filling.
SKILLED CHILDRENS' DENTISTRY
Even if your little one already has many teeth or just one or two have erupted, it's important to plan dental checkups and cleanings on a regular basis. At Made Ya Smile Rosenberg, TX, we are happy to provide superior oral health services for your family in a compassionate and fun atmosphere. Call our Rosenberg, TX dental practice to book a dental exam for your child. We look forward to helping you and your loved ones enjoy happy and healthy smiles for years to come!