Your Mouth And How It's Influenced by Your General Well-Being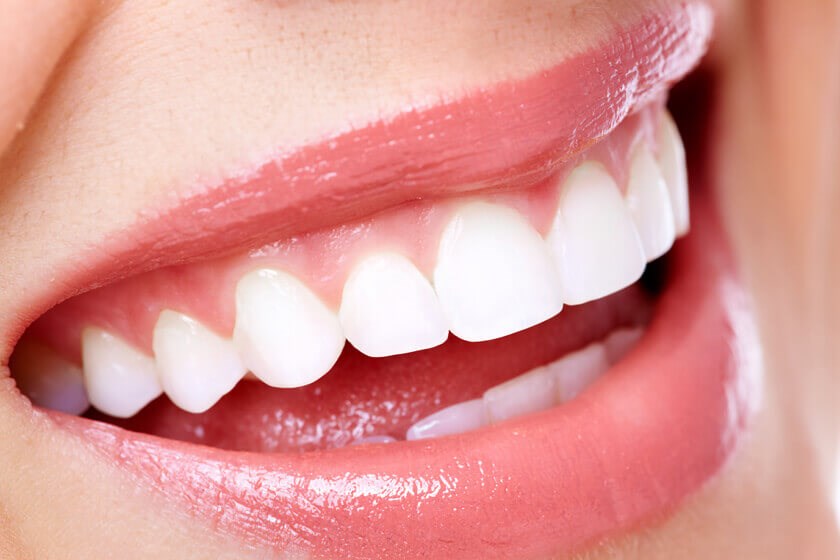 DENTAL AND ORAL ISSUES MAY AFFECT MORE THAN YOUR MOUTH
Every last part of the human body influences the rest, so issues that show up in one place can lead to a dramatic effect. Our staff at Made Ya Smile Rosenberg, TX aims to discuss the connections between your dental health and your overall wellness. Hundreds of studies are in progress all over the world that are endeavoring to determine how your dental health impacts overall health. Problematic oral health (especially gum disease) can elevate your probability of developing cardiovascular conditions, make it more difficult to manage diabetes, and, during pregnancy, impact the baby's health. All of these are great reasons to ensure you have a suitable oral health regimen at home and arrange regular visits with a dental practitioner in Rosenberg, TX.
IN WHAT WAYS CAN YOUR MOUTH INFLUENCE YOUR OVERALL WELLNESS?
Your mouth is a portal to vital organs, such as the heart and stomach. It's no surprise that a disease or inflammation in the mouth can promptly make it to different parts of your body. Here are a few of the nastiest conditions that can be influenced by your dental wellness:
Alzheimer's disease: Alzheimer's disease and lessening cognitive function often spur more oral problems, most likely because the patient has trouble maintaining their home oral care practices.
Diabetes: Individuals with diabetes need to pay careful attention to their gum health to help regulate their blood sugar levels. If you have a problem with controlling your blood sugar, schedule a consultation with a dental practitioner in Rosenberg, TX to ascertain if gum disease might be part of your issue.
Cardiovascular disease: Scientists have evidence that shows that swelling in the mouth (mostly from gum disease) can increase a person's chances of having a cardiac event or stroke.
Pregnancy issues: The fluctuations in hormones during pregnancy can put women at greater risk for developing periodontal disease. Gingivitis during pregnancy causes inflamed gums that are prone to bleeding. Having progressive periodontal disease (periodontitis) during pregnancy has been tied to premature delivery and underweight newborns.
CRUCIAL ORAL HEALTH FACTORS
Many steps could be taken to strengthen or retain your dental wellness and, as a result, your total health. These include an at-home dental hygiene routine and seeing your dentist in Rosenberg, TX twice a year.
Receive professional cleanings twice a year: In order to get rid of the plaque that can build up on your teeth, it's important to visit a dentist in Rosenberg, TX no less than two times per year to receive a dental cleaning.
Take advantage of preventive solutions: To boost the health of your teeth and gums, talk to your oral hygienist about using preventive treatments to help in warding off dental issues.
Deal with oral health problems as soon as possible: If your dentist identifies a problem, it's key to schedule an appointment right away to have it addressed.
Speak to your general physician about your oral health: If your general practitioner is treating you for diabetes or cardiovascular disease, they should be informed of any tooth or gum problems.
Floss daily: You ought to floss at least once daily to clean out the buildup and food particles from in between your teeth.
Get annual comprehensive dental health examinations: At your yearly dental health assessment, your dentist will use digital radiography and other diagnostic equipment to check for problems. Early diagnosis of complications can help you prevent worse problems down the road.
Talk to your dentist about your medical history: When speaking to your dental practitioner, be open and honest regarding your medical history and all of your existing diseases that you could have.
Brush your teeth two times per day: At minimum twice each day, you ought to be cleaning your teeth for no less than two minutes with a toothpaste that contains fluoride.
BOOST YOUR DENTAL HEALTH TO ELEVATE YOUR GENERAL WELL-BEING
Strive to take care of your teeth and gums and boost your general well-being. There is information indicating that disease and microorganisms in your oral cavity can be damaging to your health, both currently and later on. Taking care of your gums and teeth is a crucial part of your general health, so set up an appointment with a dental practitioner in Rosenberg, TX to have an oral health evaluation and thorough cleaning. If you're looking for a fantastic team of skilled dental professionals who provide general care as well as helpful treatments, get in touch with Made Ya Smile Rosenberg, TX.