Why Replacing Missing Teeth Is Necessary For Your Oral Wellness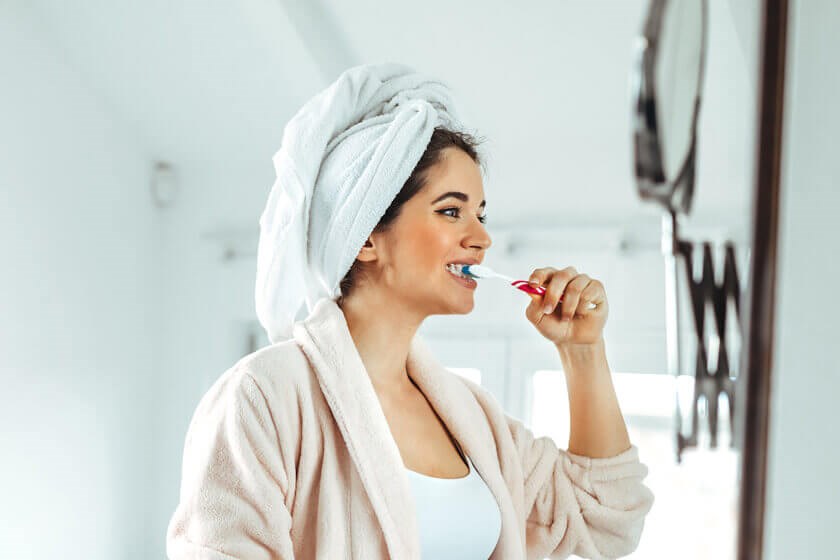 Restoring missing teeth is vital for your dental and overall wellness, whether you've been living with missing teeth for some time or are now facing a tooth removal. Our knowledgeable team of dentists at Made Ya Smile Rosenberg, TX are able to replace missing teeth for patients and talk to each person (or, occasionally, children) to decide the preferred approach to tooth replacement. We hope that this article offers some understanding of the importance of replacing missing teeth. We encourage Rosenberg, TX residents to schedule an appointment with our staff to find out more about their solutions.
MOST POPULAR REASONS BEHIND MISSING TEETH
Missing teeth is a common dental wellness problem and might influence people of any age. Several of the most common reasons for missing teeth in Rosenberg, TX people include:
Oral or cranial trauma
Athletics injuries
Trips, falls, or other accidents
Severe tooth decay
Advanced periodontal disease
Major tooth damage
Injured roots
Untreatable tooth infections
Necessary dental extractions
WHY REPLACING LOST TEETH IS VITAL FOR YOUR DENTAL WELLNESS
Being without just one tooth may lead to a large array of oral health impacts, difficulties, and later concerns. Replacing a tooth after an extraction or losing a tooth is important for numerous reasons. Potentially the most fearful aspect of missing a tooth, at least initially, is the impact it has on the look of your teeth. Nevertheless, teeth serve more purposes than to simply be the focal point of your smile — they also allow for effective dental function. Apart from allowing for proper tooth function, teeth also help to preserve the structure of the face. Missing teeth may prompt your cheeks to sink inward, which can make a person look older than they really are.
When a tooth is missing, the surrounding teeth will eventually gravitate into the hole. These types of modifications in tooth positioning may significantly impact how the top and bottom teeth fit together naturally. A crooked bite could cause other complications, including oral pain, temporomandibular joint disorder (TMD), gum recession, and damaged enamel, among others. All the changes that affect the mouth and dental health can influence a person's capability of enjoying a healthy lifestyle. Missing teeth might also carry a negative mental effect. For a large number of Rosenberg, TX individuals, having a lost tooth can have a dramatic impact on the way they feel when it comes to their appearance. Tooth replacement performed by a team of talented dental professionals, like those at Made Ya Smile Rosenberg, TX, might help patients once again feel great about the way they look and their dental health.

THE DIFFERENT OPTIONS FOR TOOTH REPLACEMENT
At Made Ya Smile Rosenberg, TX, our friendly team is proud to provide specially designed, cost-effective restorations (such as dentures, dental implants, and bridges) for tooth replacement. A single appliance crafted from two or more crowns that are attached to one another, dental bridges serve to take the place of one to a handful of teeth missing from a neighboring area of the mouth. Meanwhile, dental implants are offered to replace missing teeth in any number and consist of a metal post that combines with the jawbone. A personalized appliance, including a crown, bridge, or whole denture, is then put on top of the post. Implants are renown for their lasting benefits and the reliable support they offer for tooth replacement. Like fixed implants, dentures could also replace a small number of missing teeth or a complete arch; the only difference is that dentures can be removed. Partial dentures are used in the event that there are teeth still present in an arch, while full dentures help people overcome the complete loss of top or bottom teeth.

REPLACE YOUR LOST TEETH AND ATTAIN A COMPLETE AND COMFORTABLE SMILE
Replacing missing teeth, regardless of the cause of your tooth loss, is critical for the look of your smile, dental health, and overall physical well-being. No matter how long you've been missing teeth, or even if you need a tooth extraction, our professionals at Made Ya Smile Rosenberg, TX are thrilled to provide helpful procedures to help you overcome tooth loss. For those who want to learn more information about fixed or removable dentures, dental implants, and bridges, contact our friendly dental professionals in Rosenberg, TX today and book your consultation.