Discover the Common Conditions Behind Having a Tooth Removed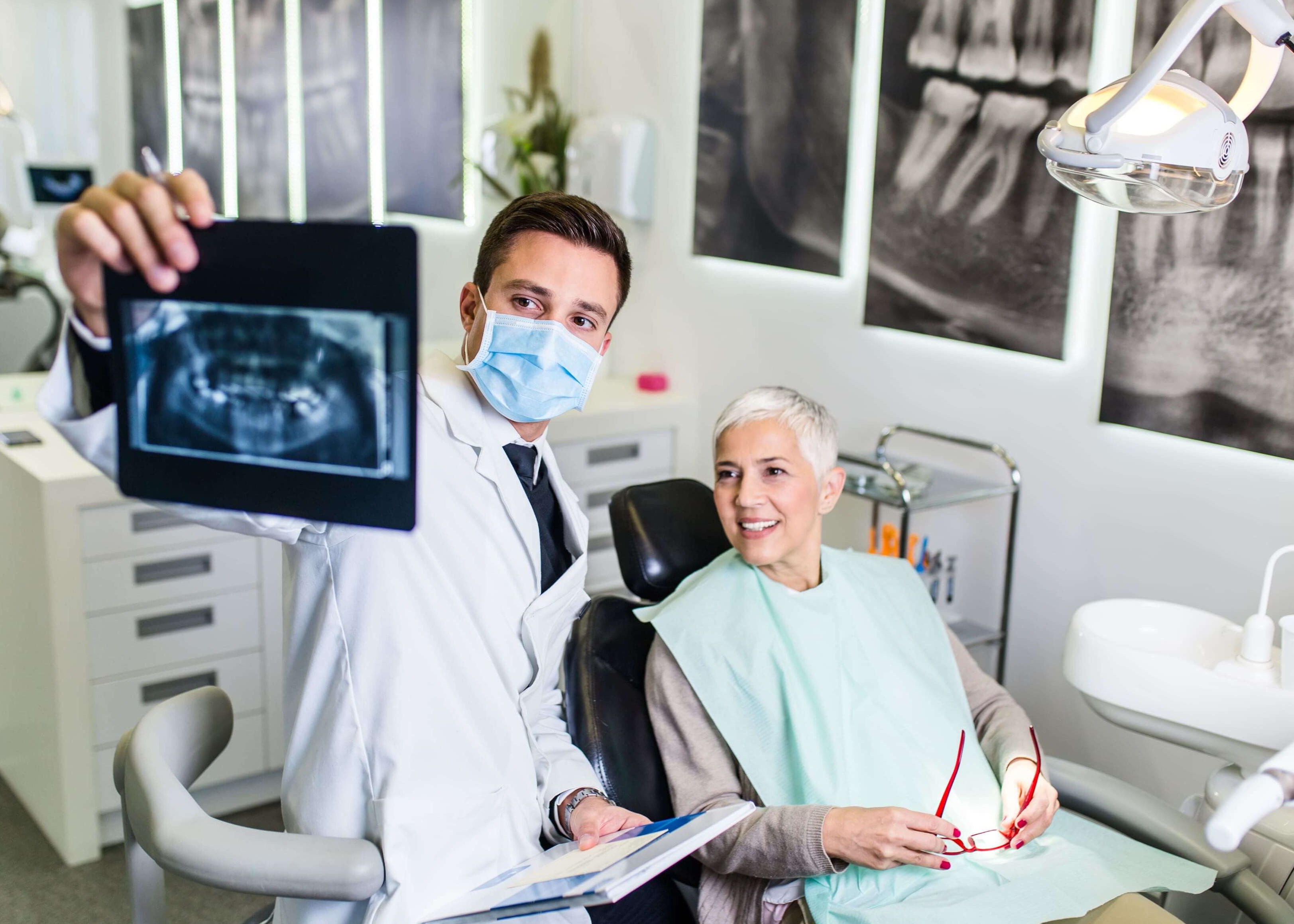 When you are a child, a loose tooth is a special rite of passage that brings the anticipation of a gift from the tooth fairy. But as an adult, losing a tooth certainly carries a different sort of outcome, and it can be a dental health challenge for many men and women. There are a myriad of reasons why adults may suffer tooth loss or require a tooth extraction at some point in their lives. These issues could comprise of situations such as extensive decay and teeth that are impacted in the jaw.
The dental experts at Made Ya Smile Rosenberg, TX always strive to help patients save their natural teeth. However, if certain teeth cannot be saved or restored, a tooth extraction may be the best way to care for your oral health. Our dental practitioners encourage you to continue reading to learn about common conditions that require tooth removal in Rosenberg, TX women and men, the recovery process, and why choosing a team who prioritizes your care and comfort ahead of everything else could make a major difference in your treatment outcome.
UNDER WHAT CONDITIONS WOULD I NEED TOOTH REMOVAL?
A tooth extraction is a routine dental treatment and could be recommended to elevate your oral health, comfort, and general wellness. Some of the most common reasons for taking out a tooth are as follows:
Extensive caries or worn tooth structure
Broken or fractured teeth
Partially or fully impacted teeth
Extensive bone loss in the jaw
Severe periodontal disease
Tooth infections or abscesses
Stubborn deciduous (baby) teeth
Orthodontic treatment
Impacted or damaged wisdom teeth
Overcrowding in the dental arch
Oral injuries or trauma
The wisdom teeth, or third molars, commonly need to be extracted to maintain dental health. In a number of instances, these teeth fail to have the proper space to grow in or may be fully or partially covered by gum and/or bone. These third molars may also cause overcrowding, damage nearby teeth, or heighten the chance of gingivitis and tooth decay.
WHAT YOU CAN EXPECT THROUGHOUT A TOOTH REMOVAL PROCEDURE
Tooth extraction visits have definitely improved and have become more efficient throughout the years, allowing it to be less stressful and easier than ever before to have teeth pulled. A tooth may be removed by way of a simple tooth extraction approach, which is often suggested for teeth that are visible through the gums and are typically easy to remove. A surgical extraction process is utilized for impacted teeth or teeth that have to be divided into smaller fragments in order to be extracted from the mouth. When performing a tooth removal process at Made Ya Smile Rosenberg, TX, our skilled doctors will fully desensitize the treatment area with local anesthesia, and may offer additional sedation choices to help you feel more comfortable. When the tooth has been pulled from its socket, oral sutures might be placed to preserve the site and allow for proper healing.
Following your tooth extraction, it's necessary to understand and follow the aftercare directions provided by our Rosenberg, TX team. These recommendations often encompass taking antibiotics and/or over-the-counter or prescribed pain analgesics, as well as following a soft food or liquid diet for several days. Our staff could also suggest that you keep yourself from smoking, spitting, and using a straw to protect the treatment area as you begin to heal. In the event that the pulling of teeth is required to preserve your dental wellness, our dental team can talk with you about tooth replacement choices to maintain your dental health and the cosmetic appearance of your smile.
THE ROAD TO A HEALTHIER SMILE COULD BE THROUGH A DENTAL EXTRACTION
If having a tooth extracted is the recommended way to elevate your wellness, our practitioners are ready to deliver the highest-quality care for your smile. The qualified dental experts at Made Ya Smile Rosenberg, TX have in-depth training and expertise in providing surgical and simple tooth procedures to pull teeth that have extreme dental caries, are damaged beyond repair, are trapped in the gums or bone, or are no longer serving your oral health. If you believe that a loved one might need to have a tooth or teeth removed, please don't hesitate to book a tooth removal assessment at our Rosenberg, TX modern facility to go over your options. Our team is excited about being a part of your efforts to keep your smile healthy, vibrant, and beautiful!