Crucial Reasons Why You Shouldn't Put Off Your Twice-Yearly Cleaning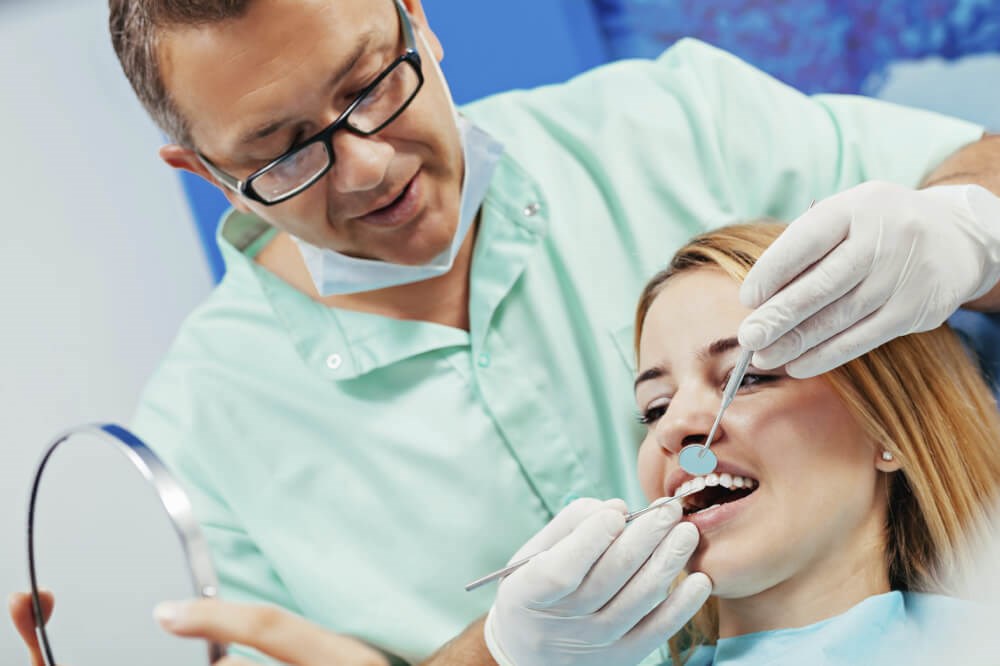 Although you care for your teeth and maintain proper dental health, it's necessary to have routine dental check-ups and biannual cleanings. At Made Ya Smile Rosenberg, TX, we locate signs of tooth decay and gum disease during your appointment. When these are found in the beginning stages, they can typically be taken care of promptly. But if more detrimental conditions aren't found, these might cause major concerns, including tooth loss and gum recession.
Twice-yearly dental cleanings give our Rosenberg, TX hygienists the chance to eliminate plaque and bacteria, as well as clean your tooth enamel to create a beautiful smile. Allow us to help you preserve your oral health with family oral care. The American Dental Association advises kids, teens, and adults to have their teeth cleaned professionally at least twice each year. For people with rescinding or present gum disease or who have traditional braces, more frequent cleanings may be imperative.
What happens at a teeth cleaning appointment?
During your initial appointment at Made Ya Smile Rosenberg, TX, we will begin by examining your teeth. From there, we will take a dental x-ray to identify whatever problems we might not see with our eyes alone. In the event that we detect any issues, we will design a unique treatment plan for your needs. Cavities are commonly taken care of prior to your teeth cleaning. However, other more extensive therapies might require a second trip to our Rosenberg, TX practice. Throughout your dental cleaning, our hygienist will remove any buildup on the teeth utilizing advanced dental instruments. As soon as your teeth and gums are free of debris, your enamel is polished, which gets rid of unsightly stains. Our trained hygienists will give tips to our patients regarding how to efficiently care for their teeth in between visits.
Reasons why you shouldn't skip your biannual cleaning
At Made Ya Smile Rosenberg, TX, our team knows there are a number of reasons why you should never procrastinate a biannual dental cleaning, including:
Preventing tooth decay: Getting your enamel polished every six months allows us to diagnose cavities immediately. If you don't go to a dentist for a prolonged amount of time, this bacteria can spread throughout the tooth, and we might not be able to preserve it. This situation will require a dental restoration.
Taking care of periodontal disease as soon as possible: When gum disease is not addressed, it could cause receding gums, jawbone deterioration, and missing teeth. If you notice swollen or bleeding gums, book a visit at our Rosenberg, TX practice for periodontal disease detection.
Maintaining the beauty of your smile: Professional cleanings allow your teeth to stay as radiant as possible. At your appointment, we polish your enamel to make it shine brightly.
Fresh breath: Twice-yearly cleanings help keep halitosis at bay since they get rid of plaque buildup, which might be the primary cause of chronic bad breath.
Having an oral cancer screening: During your cleaning, our team will look at your oral structures (such as the tongue, lips, mouth, or even lymph nodes) to look for indications of an irregularity. When caught early on, oral cancer can be addressed without much hassle.
Ensuring that your health is in good shape: Your dental wellness can influence your overall health. Late-stage gum disease may also result in heart complications. Regular dental care has been proven to reduce your odds of stroke.
Spending less money on oral care: In the event that you take care of oral health complications immediately, they can be treated using easy options. However, when you put off dental care, you could require more costly and invasive treatments.
Schedule a biannual cleaning to boost your dental wellness
Keep your smile happy and healthy when you get professional teeth cleanings at Made Ya Smile Rosenberg, TX. Our comprehensive care office located in Rosenberg, TX provides preventive care to address preventing tooth decay and reduce your risk of ending up with periodontal disease.