Ten Techniques to Ward Off Dental Decay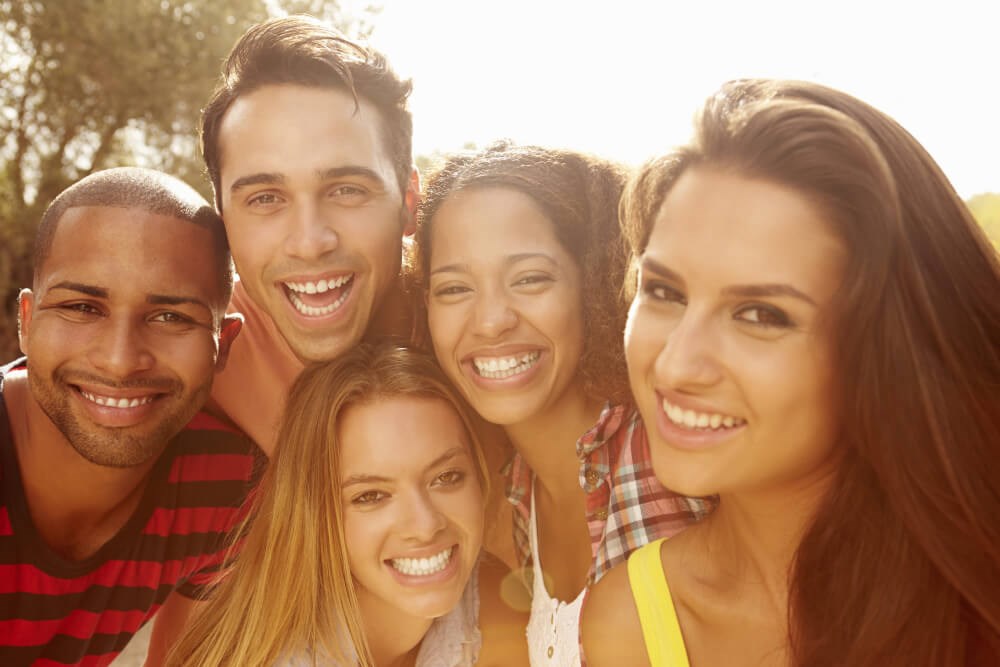 Knowledge is critical in the fight to keep cavities, gum disease, and different concerns at bay, which is why our team at Made Ya Smile Rosenberg, TX believes in teaching our patients about prevention. When these big concerns impact your dental health, they're commonly harder to take care of, costly, and take a great deal of time. Proper dental hygiene is the most important component when it comes to ensuring that your mouth is in good condition. Our Rosenberg, TX team is thrilled to share a few effective tips to help keep your teeth healthy, resilient, and beautiful for a lifetime.
Instruct your kids. Kids love to replicate their parents' habits. Often, parents are the ones to teach children how to clean their teeth, so it's critical to be a suitable example. Booking semi-annual cleanings is also another way to teach kids the significance of maintaining great dental hygiene.
Choose tooth-healthy items. The microbes that cause decay feed on the sugar in food. Sucrose foods and drinks create an ideal environment for cavities to develop. It's necessary to know what you and your kids are eating and drinking. After you have something that contains a significant amount of sugar, it's suggested to brush your teeth immediately.
Schedule exams with your dentist twice a year. Routine oral cleanings and exams are essential when it comes to not just brushing your teeth but also assessing the condition of your oral health. Your dental health is dependent on being aware of what's happening in your mouth. At your appointment, your tooth surfaces will be cleaned and polished. Following this, your dental practitioner will perform an in-depth evaluation of your teeth and gums to look for any complications. The quicker the oral concerns are diagnosed, the quicker treatment can kick off.
Think about sealants. Tooth sealants are a great option when it comes to warding off cavities. Sealants are a flexible material placed on the tops of the backmost teeth, also known as the molars and premolars. Oral sealants could help to decrease the individual's likelihood of decay in this area because the fissures on your back teeth can entrap harmful bacteria and cause them to be more prone to tooth decay.
Brush for two minutes, twice a day. Even though this may sound obvious, cleaning your teeth two times a day with dentist-approved toothpaste is a good approach to deter dental caries. Try humming a song in your head as you scrub your teeth for no less than two minutes.
Use sugar-free gum. A majority of individuals don't know that sugar-free gum may help defend against tooth decay. Chewing gum promotes greater saliva production in the mouth, which is important because saliva is the main agent responsible for both offsetting and banishing the acid from things we eat that can potentially erode your teeth's outer layer, leading to decay.
Flossing is needed. Brushing on its own isn't adequate in making sure cavities are kept away. Flossing is a necessary step that several patients forgo. Flossing targets regions that toothbrushes can't get to eliminate objects stuck between the teeth. This easy practice is efficient at helping to reduce the likelihood of tooth decay.
Get fluoride treatments. Most dental practitioners recommend regular fluoride treatments for kids beginning at six years of age up to the time they're out of their teen years. However, in the event that an adult is prone to getting tooth decay, a professional fluoride treatment might be very advantageous for their dental health. Our knowledgeable dentists in Rosenberg, TX perform fluoride treatments and might recommend a prescription fluoride mouthwash, toothpaste, and tablets to use in between visits.
Use mouthwash often. Mouthwash is necessary as an extra defense against cavities. After brushing your teeth, follow up with mouthwash to further reduce dangerous bacteria and tartar.
Be proactive. If you experience the signs of cavities, it's necessary to visit your dentist for an exam. In most cases, the initial indication of decay is constant dental sensitivity. You may notice an intense pain if you consume food or beverages that are hot or cold. As tooth decay progresses, you could have headaches, tooth pain, dental yellowing, and noticeable areas of erosion.
Learn the correct method to brush your teeth
When you need to arrange biannual oral cleanings and evaluations for your family, then please call our general care dentistry facility in Rosenberg, TX for your visit. These essential and preventive appointments can keep cavities and various other issues at bay. Plus, you'll certainly enjoy how smooth your teeth look after your biannual cleanings. Our highly talented dental practitioners will help you to be at ease and discuss the treatment program in detail. Our staff is eager to see you at Made Ya Smile Rosenberg, TX.