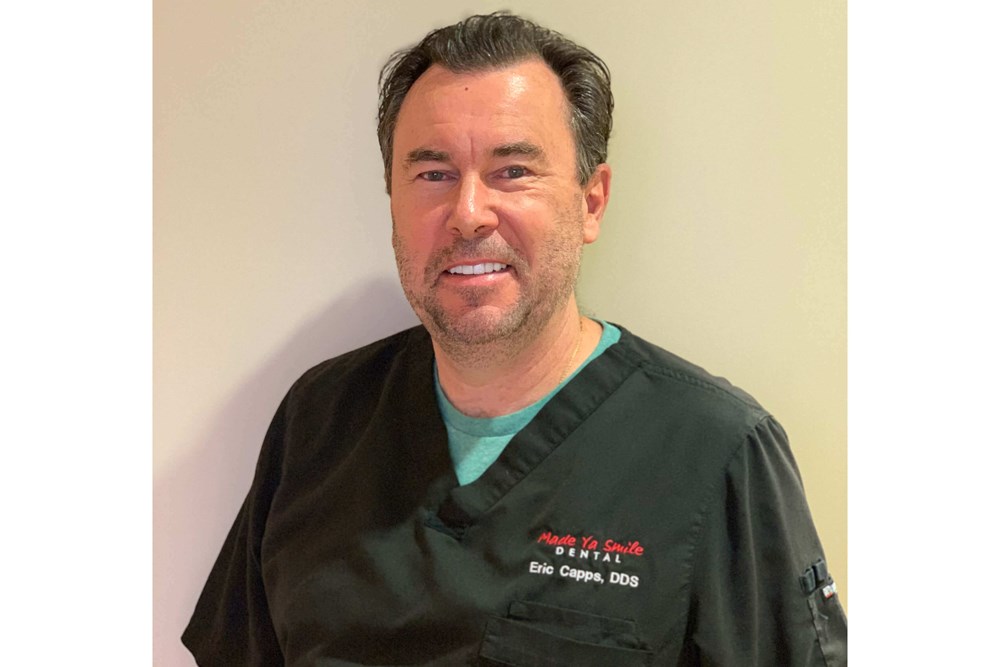 After earning his bachelor's degree in physics from Emory University in Atlanta, Georgia in 1982, Dr. Eric Capps decided to attend the VCU, Medical College of Virginia. In 1986, he was awarded his Doctor of Dental Surgery degree for his dedicated effort. Next, he took part in the Implant Maxicourse in 1999 from The American Academy of Implant Dentistry and completed more than 350 hours of didactic and hands-on practice in the techniques of implant dentistry. After owning and operating a personal practice in Fairfax, VA for two decades, his family decided to move to Houston, TX to enjoy the warmer climate. Currently, Dr. Capps is a proud member of the American Academy of Implant Dentistry and a member of the Academy of Osseointegration, while also being a Fellow of the Academy of General Dentistry.
Reviews
"Love this office! Very efficient! Very clean! Very friendly! I loved visiting this dentist office after having to switch due to relocating because of Hurricane Harvey. Thank you Made ya Smile!"
N.B.
Yelp
"All the front desk personnel are amazing every time I come in. And the dentist assistants are very caring as well. The dentist himself is by far the nicest one I have ever had! I recommend this place to anyone."
J.V.
Yelp
"Love Dr Doga and the entire staff!!! Extremely helpful and send text reminders for appointments which is great bc I can't always answer my phone."
D.T.
Yelp
"1st visit last week as new patient for annual teeth cleaning. Great staff, easy to get in to see the doctor, clear understanding of treatment plan and didn't feel pressured to get tons of needless dental work! Very professional!"
R.V.
Yelp
"I came here today (a Friday) for the first time on an emergency basis. Originally, my crown came off and I tried to get an appointment anywhere I could at the last minute (it was my front tooth and I looked like a jack-o-lantern), as everyone was packed. This business made me an appointment at a moment's notice and accommodated me--even though they were busy--and got me in and out. Unfortunately, I swallowed my crown like 5 minutes before my appointment and was freaking out. They put me at ease and changed things up to make me a temporary crown. EVERYONE--from the scheduler, to the staff at the front desk, to the dental assistants, and the dentist--was SO VERY NICE, PROFESSIONAL, and WELCOMING. The facility was very clean. I am forever grateful to them, and will definitely refer my loved ones here."
K.R.
Yelp